Overview
---
No Setup Sending
Receive full DICOM imaging studies from anyone without installing any software. ImageShare is entirely web-based, all you need is a web-browser — such as Internet Explorer or Google Chrome. There's no software to install or hardware to purchase.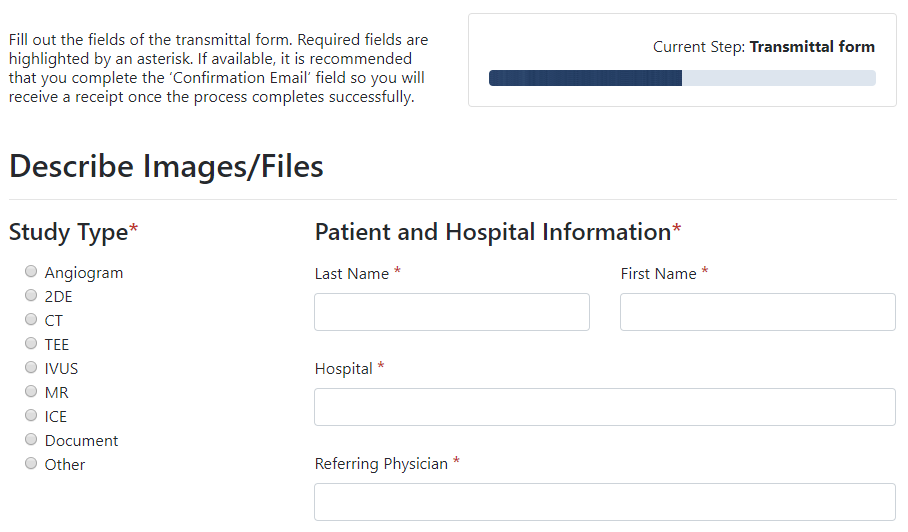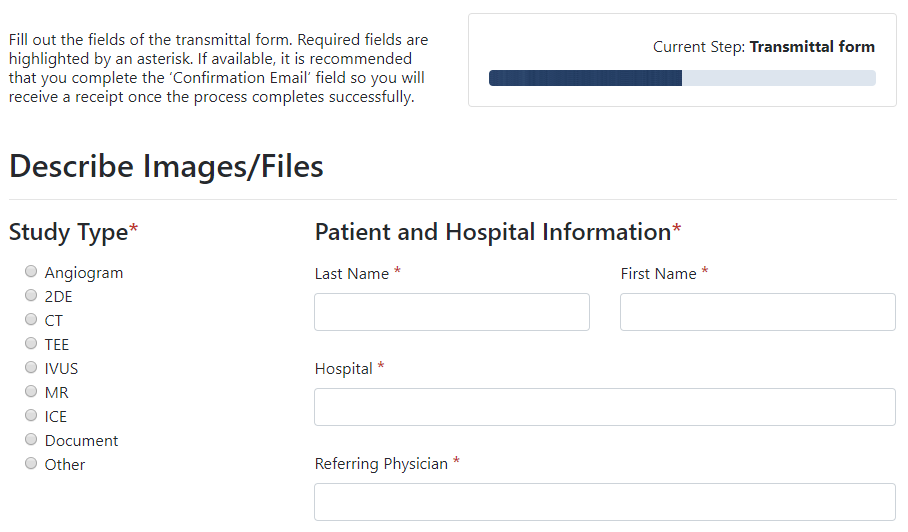 ---
Access Anytime
Available 24/7, ImageShare works on any Internet-connected device. You simply need an updated browser and an Internet connection. Hospital workstations, personal laptops, and mobile devices can all access ImageShare.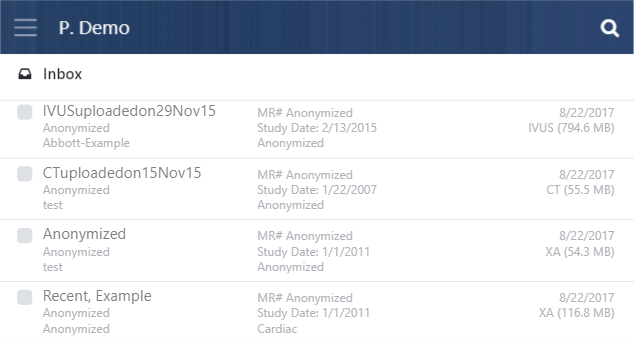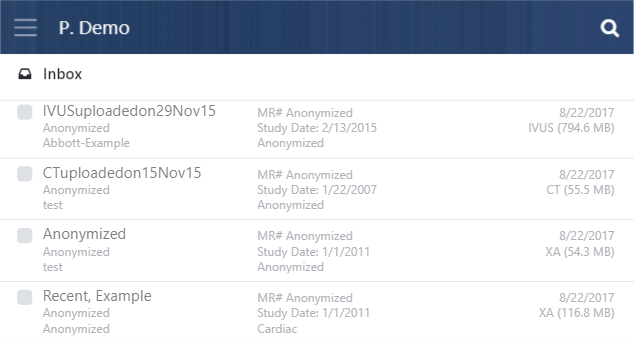 ---
Share with Colleagues
Collaborate with anyone. Share images with colleagues at your facility or create accounts to send images to outside providers. Patients see many providers and ImageShare lets you coordinate with any of them regardless of where they are in the world.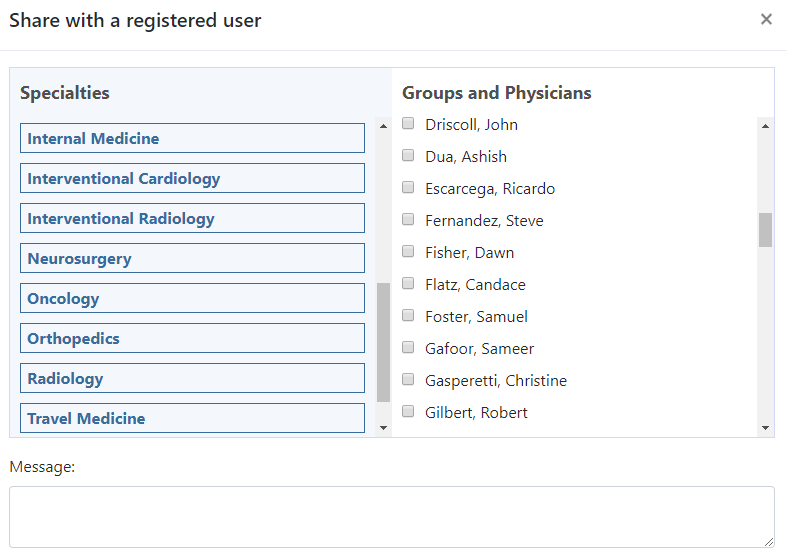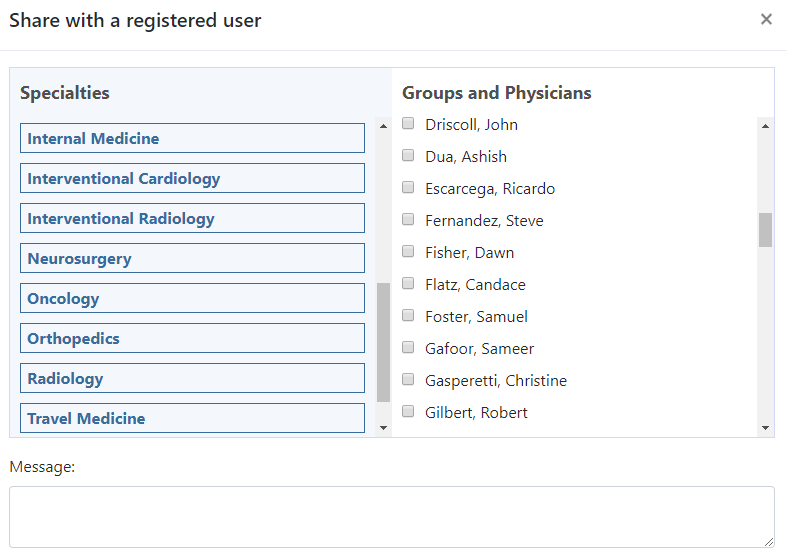 ---
View Images Online
View DICOM images online using either our mobile-friendly viewer offers basic measurement, window/level and tiling or our FDA-approved advanced viewer for additional image manipulation tools commonly found at a PACS workstation. X-ray, angiography, CT, Ultrasound and MRIs are all viewable online.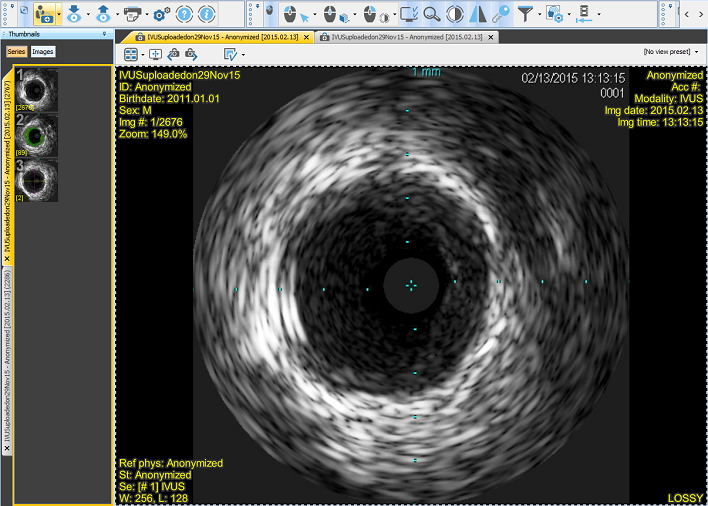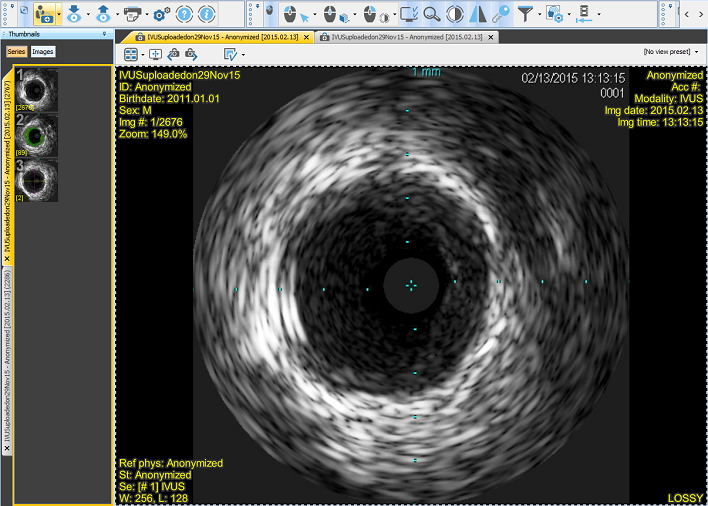 Uses
---
ImageShare connects specialized providers with those that rely on their expertise. No setup uploading allows anyone to send images with no software to install or accounts to create. Our secure portals help providers from around the world communicate and deliver better patient care.
Referrals
Receive a patient's images prior to their arrival at your hospital. 24-hour access makes it easier for providers in your network to reach you and send you patients.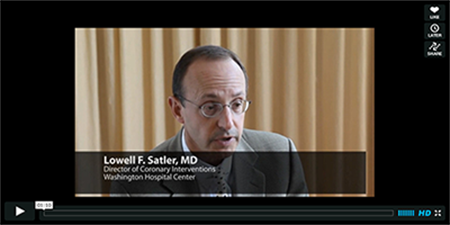 — Dr. Lowell Satler, MD
Director of Coronary Interventions,
MedStar Washington Hospital Center
Quality Assurance
Easily conduct quality reviews by using ImageShare to collect cases and distribute them to reviewers. Then use ImageShare to view the case and complete reports.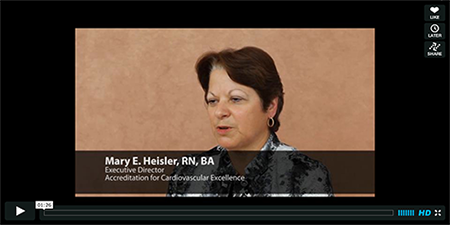 — Mary Heisler, RN, BA
Executive Director,
Accreditation for Cardiovascular Excellence
Clinical Trials
Collect case images from research sites and distribute them to your proctors or core lab. Exams can be anonymized and organized under a single patient identifier.
— Dr. Bonnie Weiner, MD, MSEC, MBA, FSCAI, FACC,
President of Imaging Core Lab Services
Features
---
Accessible Anywhere
Use ImageShare from any web-enabled device, including mobile devices. Home computers, hospital workstations, iPads, and smart phones can all access ImageShare anytime.
HIPAA Secure
ImageShare has undergone an extensive HIPAA and security audit in 2018 from a 3rd party organization and official documentation can be provided to customers to detail how our application protects patient health information.
Support & Service
ImageShare users needing help can call our support line, which is posted on every page of our application. All support calls connect to either an engineer or product specialist.
View in Browser
Cine playback, window/level, measurement, and other standard viewing tools are available in our online browser-based DICOM viewers.
Download
Download full copies of your images to your computer. Studies can be downloaded in .zip format or as a virtual CD (.iso).
PACS
Upload images to ImageShare directly from your PACS. ImageShare PACS Endpoint software installs at your center and routes images from your systems to ImageShare.
File Type Neutral
ImageShare allows you to upload and receive files of any type, including DICOM, video, images, MS Word, MS PowerPoint, PDF and any other files
Support
---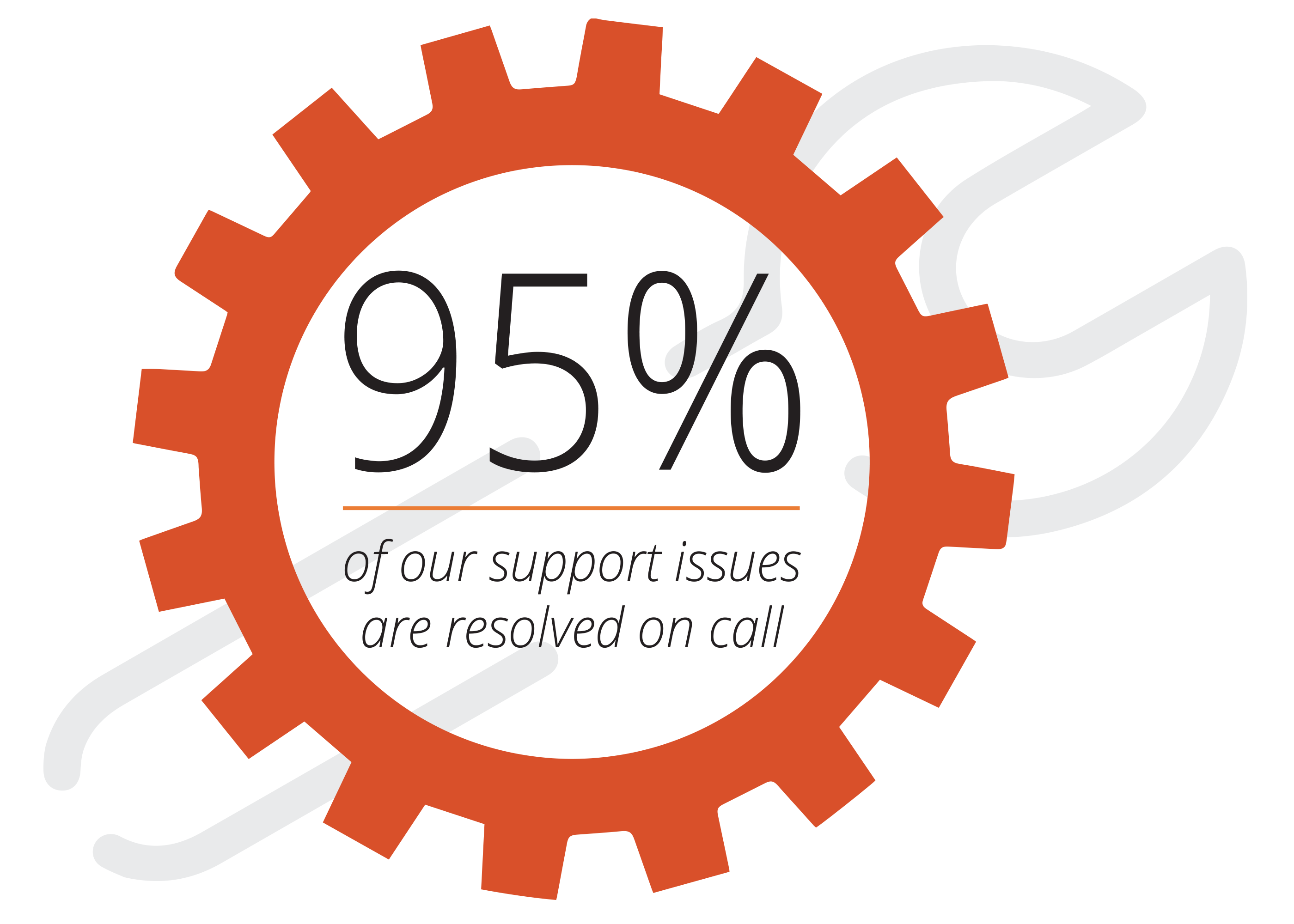 ---
ImageShare users needing help can call our support line, which is posted on every page of our application. All support calls connect to either an engineer or product specialist.
Pricing
---
Study
Pay per upload
---
Monthly or quarterly billing option
---
Unlimited number of user accounts
---
Monthly or yearly storage
Account
License based on users
---
Monthly or quarterly billing option
---
No charge for administrative users
---
No accounts for uploaders
Flat Fee
Flat subscription fee
---
Annual, quarterly, or monthly billing
---
Keep costs constant and predictable
---
Unlimited uploads and accounts
About Us
---
At Vigilant Medical, our mission is to provide elegant technology solutions that improve collaboration and decision making for healthcare users.
Our core values are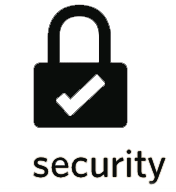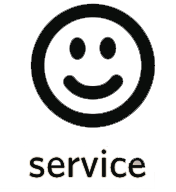 We started our journey in 2009 by asking physicians what common issues they face regarding patient care. From understanding the limitations of image transfer, we developed a cloud-based image sharing platform that could eliminate the delay for CDs to be burned, shipped and delivered. Our flagship product, ImageShare, was launched in 2011 with hospitals in the Washington D.C. & Baltimore region and eventually got the attention of medical centers across the US.
Since that time, with our growing community of users, we expanded ImageShare as a solution for research trials, quality review, training and educational applications. Given healthcare needs are constantly evolving, we're ready to innovate and to solve the challenges of our current and future clients.
Contact
---
8 Market Place
Suite 501
Baltimore, MD 21202